My Blog
Posts for: February, 2017
By Rudolph E. Roman, DMD
February 17, 2017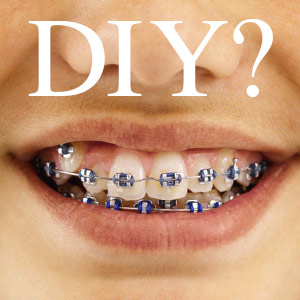 Let's say you've always wanted to have straighter teeth, and you're wondering if it's time to seek help from a dentist or orthodontist. So you search online and find a YouTube video called "Cheap easy braces!! Without going to the dentist!!!!!" Your instincts are screaming "NO," but you can't help wondering… could it really be worth trying?
First of all, in case all of the exclamation points didn't clue you in, the teenager who made this video doesn't have any medical or dental training whatsoever. And just to make it clear right now, there's no such thing as do-it-yourself braces — at least, none that are safe or effective. But the real problem with this video — along with many others in the same vein — is that if you try out what they suggest, you can seriously harm your teeth.
Recently, the American Association of Orthodontists (AAO) issued a consumer alert about the use of so-called "gap bands" and other home remedies for straightening teeth. It was accompanied by a graphic picture of teeth that had been seriously damaged by placing a rubber band around them (one of the methods suggested in the video). The New York Times followed up with an item about a young man who lost both front teeth as a result of DIY orthodontics. And Seventeen magazine ran a story called "Why the DIY Braces Trend is Seriously SO Dangerous: DO NOT TRY THIS AT HOME."
So we'll add our voices to the chorus: Braces aren't something you can do yourself. Seriously. Trust us on this.
Why not? Because it really does take quite a bit of training and experience to gain the necessary skill, knowledge and competence to move teeth safely. That's why all practicing dentists successfully complete a four-year dental school program; orthodontists and other specialists have an additional three years of training on top of that. (And do you really think it would take seven years of training if it was easy?)Â We are familiar with the science behind moving teeth, and up to date on the best clinical practices. As medical professionals, that's our job.
There is one tiny grain of truth in those videos: we do sometimes use elastics to move teeth. The difference is, we're using them in safe and effective ways. We know, for example, that if an elastic band is placed around teeth the wrong way, it can work its way into the gums and destroy the ligaments and bone that hold the teeth in place. This can cause teeth to loosen and fall out.
So don't be misled. If a promised treatment seems too good to be true, it probably is… even if it's being touted on YouTube.
If you have questions about orthodontic treatment, please call our office to schedule a consultation. You can read more in the Dear Doctor magazine article "The Magic of Orthodontics" and "Moving Teeth With Orthodontics."
By Rudolph E. Roman, DMD
February 02, 2017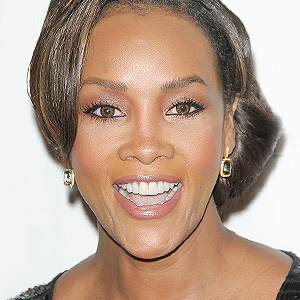 Is having good oral hygiene important to kissing? Who's better to answer that question than Vivica A. Fox? Among her other achievements, the versatile actress won the "Best Kiss" honor at the MTV Movie Awards, for a memorable scene with Will Smith in the 1996 blockbuster Independence Day. When Dear Doctor magazine asked her, Ms. Fox said that proper oral hygiene was indeed essential. Actually, she said:
"Ooooh, yes, yes, yes, Honey, 'cause Baby, if you kiss somebody with a dragon mouth, my God, it's the worst experience ever as an actor to try to act like you enjoy it!"
And even if you're not on stage, it's no fun to kiss someone whose oral hygiene isn't what it should be. So what's the best way to step up your game? Here's how Vivica does it:
"I visit my dentist every three months and get my teeth cleaned, I floss, I brush, I just spent two hundred bucks on an electronic toothbrush — I'm into dental hygiene for sure."
Well, we might add that you don't need to spend tons of money on a toothbrush — after all, it's not the brush that keeps your mouth healthy, but the hand that holds it. And not everyone needs to come in as often every three months. But her tips are generally right on.
For proper at-home oral care, nothing beats brushing twice a day for two minutes each time, and flossing once a day. Brushing removes the sticky, bacteria-laden plaque that clings to your teeth and causes tooth decay and gum disease — not to mention malodorous breath. Don't forget to brush your tongue as well — it can also harbor those bad-breath bacteria.
While brushing is effective, it can't reach the tiny spaces in between teeth and under gums where plaque bacteria can hide. But floss can: That's what makes it so important to getting your mouth really clean.
Finally, regular professional checkups and cleanings are an essential part of good oral hygiene. Why? Because even the most dutiful brushing and flossing can't remove the hardened coating called tartar that eventually forms on tooth surfaces. Only a trained health care provider with the right dental tools can! And when you come in for a routine office visit, you'll also get a thorough checkup that can detect tooth decay, gum disease, and other threats to your oral health.
Bad breath isn't just a turn-off for kissing — It can indicate a possible problem in your mouth. So listen to what award-winning kisser Vivica Fox says: Paying attention to your oral hygiene can really pay off! For more information, contact us or schedule an appointment for a consultation. You can read the entire interview with Vivica A. Fox in Dear Doctor's latest issue.