My Blog
Posts for: December, 2020
By Rudolph E. Roman, DMD
December 21, 2020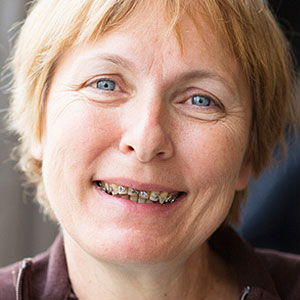 Cowboys wear Stetsons; ballerinas wear tutus; and teenagers wear…braces.
At least that's the popular conception. In actuality, one in five orthodontic patients is an adult, a number that continues to grow. Even adults over fifty are straightening their teeth and improving their smiles.
But it's still a big step and many adults are wary to take it because they think it's too late. Not necessarily: If you're an older adult toying with the idea of straightening your teeth, toy no more. Here's the lowdown on late in life orthodontics.
It's not just about the smile. While wanting a more attractive smile may have started you thinking about orthodontics, it's not the primary reason for considering it. Straightening your teeth can improve your health. Because misaligned teeth are more difficult to keep clean of disease-causing plaque, realigning them properly can improve your hygiene and lower your risk of dental disease. You'll also gain new chewing efficiency and comfort, which can improve your overall health and nutrition.
Health, not age, is the determining factor. Even if you're well advanced in years you can have your teeth straightened—as long as you're healthy. If your teeth, gums and supporting bone aren't in the best of shape, the stresses associated with tooth movement might be further damaging. Some systemic conditions may also interfere, so a full assessment of your overall health will be needed before treatment.
Only you and your dentist need to know. A lot of adults are embarrassed by the prospect of wearing braces. But you might be a candidate for an alternative to braces called clear aligners. These clear plastic trays are worn in a series to gradually move the teeth to their desired positions. You can remove the trays for eating or hygiene, as well as for rare special occasions. But best of all, they're nearly invisible to others.
If you're serious about straightening your teeth, take the next step by undergoing a complete dental exam. If the results of the exam show you're a good candidate for orthodontics, we can discuss your options for transforming your crooked teeth into a more attractive smile, regardless of your age.
If you would like more information on adult orthodontics, please contact us or schedule an appointment for a consultation. You can also learn more about this topic by reading the Dear Doctor magazine article "Orthodontics for the Older Adult."
By Rudolph E. Roman, DMD
December 10, 2020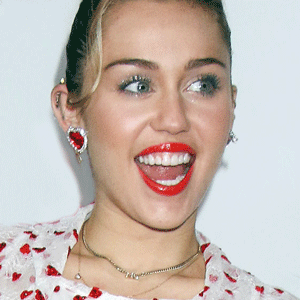 Miley Cyrus's rise to fame began when she was cast in the Disney series Hannah Montana. She played the title character, Hannah Montana, a famous singing star hiding her true identity, ordinary girl, Miley Stewart. In her real life at the time, Miley Cyrus had her own little secret—she was undergoing orthodontic treatment to straighten her smile.
Like many teenagers (as well as many adults), Cyrus's dental bite wasn't in proper alignment. She could have gone the traditional way by straightening her smile with braces fixed to the front of her teeth. It's an effective treatment, but the metallic hardware can overwhelm a person's appearance.
With her various roles in the public spotlight, Cyrus and her family wanted an effective but out-of-sight method for moving her teeth. They chose a relatively new one called lingual braces. Unlike traditional braces, the hardware for lingual braces is fixed on the back of the teeth (or the tongue side, hence the term "lingual").
Lingual braces can correct any bite problem labial ("lip") braces can, just through different mechanics of movement. Its main appeal is that the hardware is hidden behind the teeth, so only you and your orthodontist need know you're wearing braces.
There is also less risk of damage to the mouth or the braces themselves if you're in a sport or profession where you're at high risk for facial blows. And unlike patients with traditional braces, you'll have an unobstructed view of your progress over the course of treatment.
Lingual braces do tend to cost more than traditional braces. Some patients also have difficulty at first with speaking and tongue comfort, though most grow accustomed to the braces within a couple of weeks. Because lingual braces are relatively new, there's been a limited number of orthodontists offering it.
But lingual braces are just one of the ways to straighten teeth. Modern dentistry offers several ways to give you your dream smile. If you have dental problems or would like to improve the look of your smile, please contact us or schedule a consultation, and we can discuss your options. To learn more, read the Dear Doctor magazine articles "Lingual Braces" and "The Magic of Orthodontics."