My Blog
Posts for tag: root canal
By Rudolph E. Roman, DMD
August 08, 2021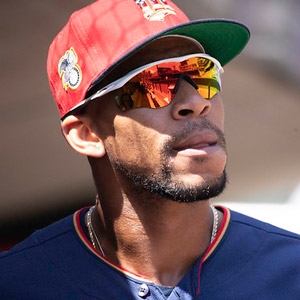 During this year's baseball spring training, Minnesota Twins center fielder Byron Buxton got into a row with a steak dinner—and the beefsteak got the better of it. During his meal, the Gold Glove winner cracked a tooth.
Fortunately, he didn't lose it. Buxton's dentist rescued the tooth with a dental procedure that's been around for over a century—a root canal treatment. The dependable root canal is responsible for saving millions of teeth each year.
Dentists turn to root canal treatments for a number of reasons: a permanent tooth's roots are dissolving (a condition called resorption); chronic inflammation of the innermost tooth pulp due to repeated fillings; or a fractured or cracked tooth, like Buxton's, in which the pulp becomes exposed to bacteria.
One of the biggest reasons, though, is advanced tooth decay. Triggered by acid, a by-product of bacteria, a tooth's enamel softens and erodes, allowing decay into the underlying dentin. In its initial stages, we can often treat decay with a filling. But if the decay continues to advance, it can infect the pulp and root canals and eventually reach the bone.
Decay of this magnitude seriously jeopardizes a tooth's survival. But we can still stop it before that point with a root canal. The basic procedure is fairly straightforward. We begin first by drilling a small hole into the tooth to access the inner pulp and root canals. Using special instruments, we then remove all of the infected tissue within the tooth.
After disinfecting the now empty spaces and reshaping the root canals, we fill the tooth with a rubber-like substance called gutta percha. This, along with filling the access hole, seals the tooth's interior from future infection. In most cases, we'll return sometime later and bond a life-like crown to the tooth (as Buxton's dentist did for him) for added protection and support.
You would think such a procedure would get its own ticker tape parade. Unfortunately, there's a cultural apprehension that root canals are painful. But here's the truth—because your tooth and surrounding gums are numbed by local anesthesia, a root canal procedure doesn't hurt. Actually, if your tooth has been throbbing from tooth decay's attack on its nerves, a root canal treatment will alleviate that pain.
After some time on the disabled list, Buxton was back in the lineup in time to hit his longest homer to date at 456 feet on the Twins' Opening Day. You may not have that kind of moment after a root canal, but repairing a bothersome tooth with this important procedure will certainly get you back on your feet again.
If you would like more information about root canal therapy, please contact us or schedule a consultation. To learn more, read the Dear Doctor magazine article "A Step-By-Step Guide to Root Canal Treatment."
By Rudolph E. Roman, DMD
July 09, 2021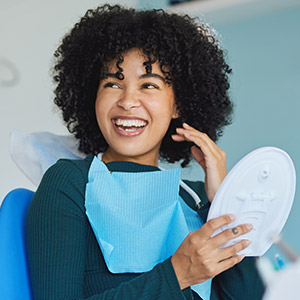 Root canals often get a bum rap. Although the procedure saves millions of teeth every year, it's often erroneously portrayed as an unpleasant experience. And if that wasn't enough, a long-discredited medical theory has found new life on the internet asserting root canals are a health danger.
First off, root canals play an immensely important role in treating teeth with advanced decay. If not promptly treated, a cavity can turn into a major infection of the interior tooth pulp and root canals, and ultimately the supporting bone. Teeth with this level of decay are not long for this world.
A root canal treatment stops this disease process in its tracks. After numbing the tooth and surrounding gums, we drill a small hole into the tooth's interior and then remove all of the infected tissue within the pulp and root canals. After disinfecting these areas, we fill them with a rubber-like substance called gutta percha.
After sealing off the access hole—and later capping the tooth with a life-like crown—the tooth is secure from further decay. And, by the way, the procedure doesn't hurt, thanks to local anesthesia. If anything, any pain caused by the decay attacking the tooth's nerves has now been alleviated.
So, what about the idea floating on the Web that root canals are dangerous? The "root" for this conjecture is a theory by Weston Price, an early 20th Century dentist, that leaving a "dead" body part in the body leads to various health problems (including cancer). That would include a root-canaled tooth, which has had the living tissue in the pulp removed.
There's just one problem—Weston's theory was fully investigated in the 1950s and overwhelmingly discredited. The supposed cancer threat was also reviewed in a 2013 study, which found no link between root canals and increased cancer risk. In fact, dental patients who had undergone several root canals had a diminished risk.
Like all other health procedures, root canals have some risks of complication. But those complications are far from life-threatening—it's tooth-saving benefits are often worth the risk. So, fear not if your dentist says you need a root canal. It won't hurt and it won't endanger your health—and it could save your tooth.
If you would like more information on root canal therapy, please contact us or schedule an appointment for a consultation. You can also learn more about this topic by reading the Dear Doctor magazine article "Root Canal Safety."
By Rudolph E. Roman, DMD
June 29, 2021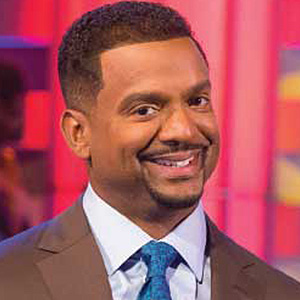 Remembered fondly by fans as the wacky but loveable Carlton on The Fresh Prince of Bel-Air, Alfonso Ribeiro is currently in his fifth year hosting America's Funniest Videos. It's the perfect gig for the 48-year-old actor, who loves to laugh and make others laugh as well. This is quite the opposite experience from one he had a few years ago that he remembers all too well: a severely decayed tooth.
After seeing his dentist for an intense toothache, Ribeiro learned he had advanced tooth decay and would need root canal treatment. Ribeiro wasn't thrilled by the news. Like many of us, he thought the procedure would be unpleasant. But he found afterward that not only was the root canal painless, his toothache had vanished.
More importantly, the root canal treatment saved his tooth, as it has for millions of others over the last century. If you're facing a situation similar to Alfonso Ribeiro's, here's a quick look at the procedure that could rescue your endangered tooth.
Getting ready. In preparation for root canal therapy, the tooth and surrounding gums are numbed, often first with a swab of local anesthesia to deaden the surface area in preparation for the injection of the main anesthesia below the surface. A dental dam is then placed to isolate the infected tooth from its neighbors to prevent cross-contamination.
Accessing the interior. To get to the infection, a small access hole is drilled. The location depends on the tooth: in larger back teeth, a hole is drilled through the biting surface, and in front teeth, a hole is drilled on the backside. This access allows us to insert special tools to accomplish the next steps in the procedure.
Cleaning, shaping and filling. Small tools are used to remove the diseased tissue from the interior tooth pulp and root canals. Then the empty spaces are disinfected. This, in effect, stops the infection. Next, the root canals inside the tooth are shaped to allow them to better accept a special filling called gutta percha. The access hole is then sealed to further protect the tooth from future infection, and a temporary crown is placed.
A new crown to boot. Within a couple weeks, we'll cap the tooth with a long-lasting lifelike crown (or a filling on certain teeth). This adds further protection for the tooth against infection, helps strengthen the tooth's structure, and restores the tooth's appearance.
Without this procedure, the chances of a tooth surviving this level of advanced decay are very slim. But undergoing a root canal, as Alfonso Ribeiro did, can give your tooth a real fighting chance.
If you would like more information about root canal treatments, please contact us or schedule a consultation. To learn more, read the Dear Doctor magazine articles "A Step-By-Step Guide to Root Canal Treatment" and "Root Canal Treatment: How Long Will It Last?"